Android
From Wiki³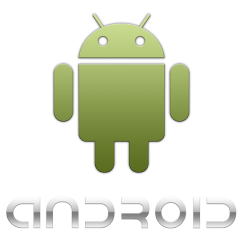 My History With Android
The day I got rid of my iPhone was the best day of my mobile life and I have been an avid Android power-user ever since. After jumping into the droid world I have since purchased an Android phone and tablet. All of the articles you will find here-in will be related to Android, Android OS and devices running Android (in particular the ones I own). If you would like more information about Android please visit the Google portal. If you would like more information on Android development and the general community behind it check out xda-developers.
Obtaining Android
There are three different ways to go about obtaining Android: (a) purchase a device running Android (b) set up a virtual machine running Android (c) use the Android SDK to setup an emulated device through the AVD manager.
Disclaimer
Most of the articles here will pertain to rooting, unlocking, tethering, home-brew, and pushing devices to the limit in general. It is possible that executing stuff in said articles might result in (a) void warranty (b) bricked, rendered inoperable, device (c) confusion in general. Plainly speaking if you can not afford a brand new device and something goes wrong, do not come complaining to me. If you seek advice or insight that is another matter entirely.
Getting Started
This is a series of articles I have written to get you started with Android, these will be covering everything from install, upgrading, rooting, unlocking, and installation of custom ROMs.
This is a work in progress.
Favorites
Pages in category "Android"
The following 4 pages are in this category, out of 4 total.